Past Activities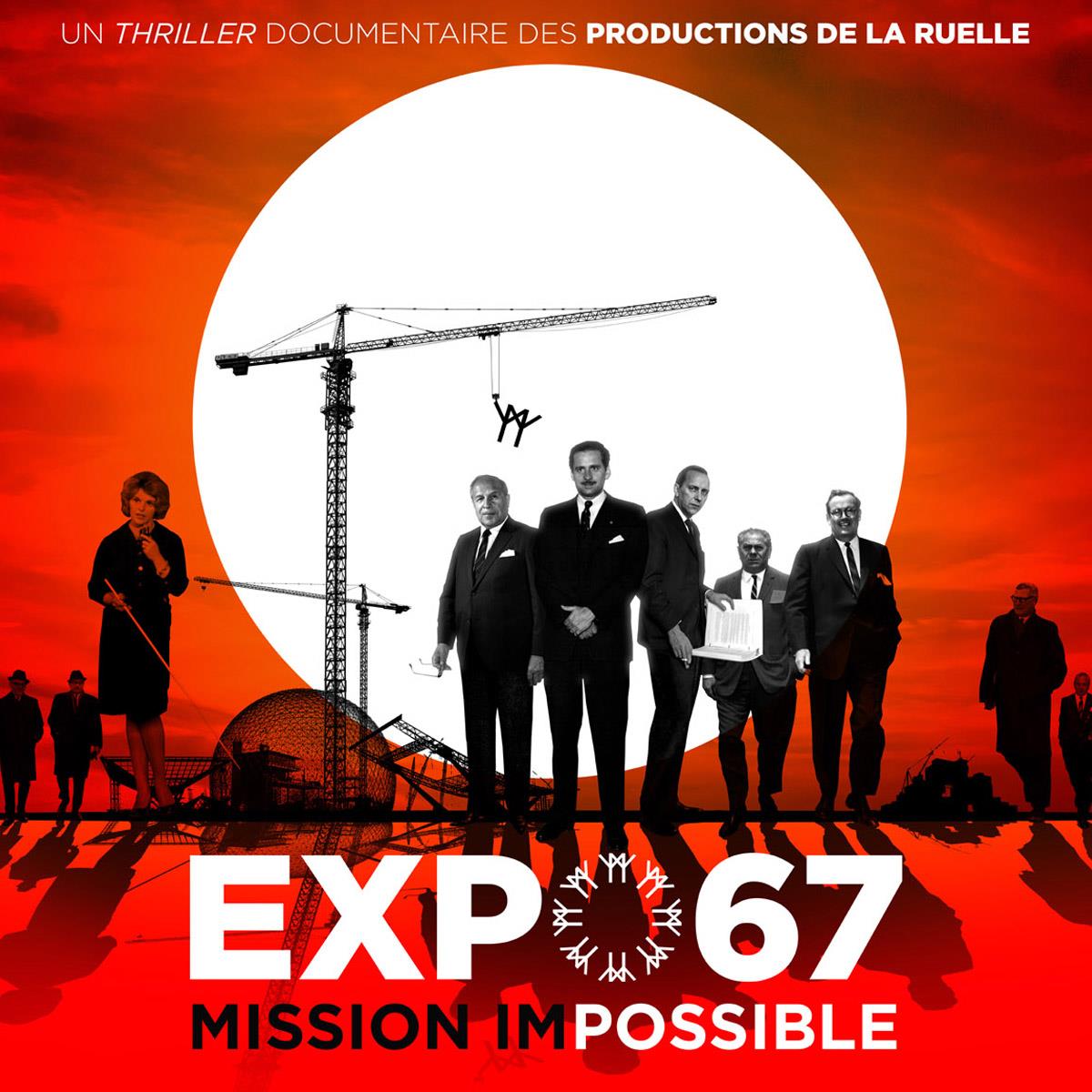 In collaboration with the city of Beaconsfield, the movie Expo 67: Mission Impossible, was shown on Sunday, October 1, 2017, from 2 to 4 p.m., at Beaconsfield High School, 250 Beaurepaire Drive, part of Journées de la culture.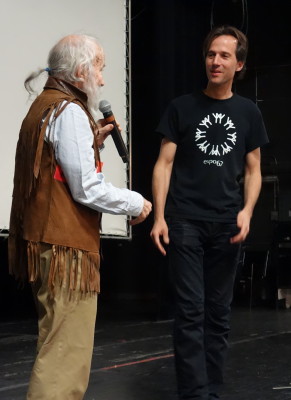 The thriller Expo 67: Mission Impossible invited us to relive the incredible adventure of the men and women behind the realization of Expo67 and how the event was a pivotal moment in the histories of Canada and Quebec.
Roy Wright, President of the Beaurepaire-Beaconsfield Historical Society presented a financial contribution to M. Éric Ruel, Vice-president of Productions de la ruelle to help them in their mission to perpetuate the memory and spirit of Expo 67 to all who have experienced it and to help guide future generations to build a better world.
For more information on how you can help with this cause and other projects of Productions de la ruelle, please visit https://expo-67.ca/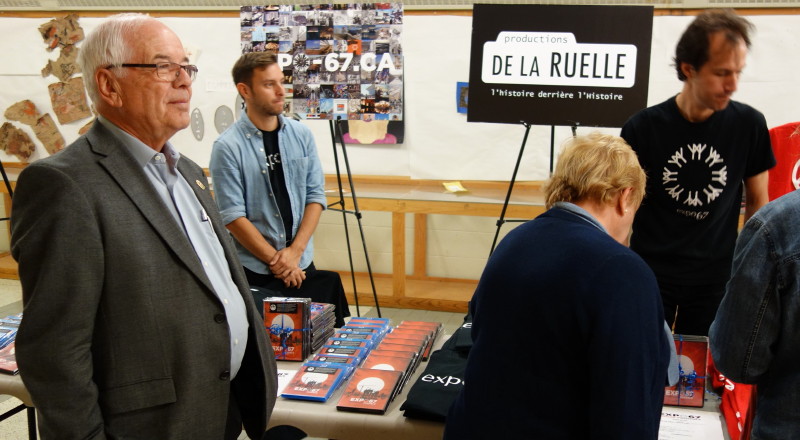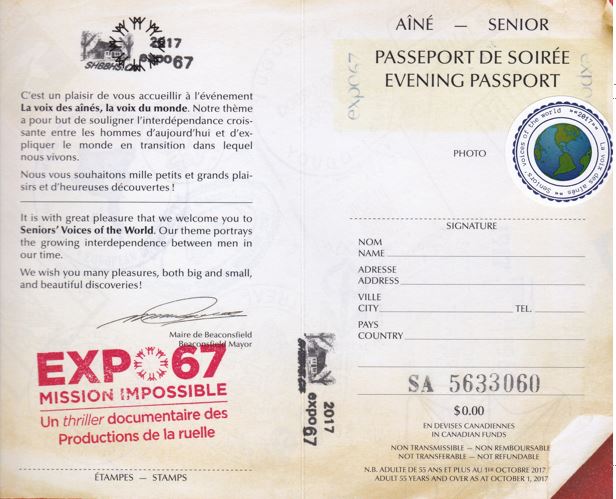 Guided tour of the village of Kahnawake
We are planning a guided tour of the village of Kahnawake on Friday, July 10, 2015.
This activity will take place rain or shine.
The guided tour will be in English with the possibility to ask questions in English or in French.
Free parking near the church.
Transportation is by car-pooling so groups can arrange to participate in all or just some of the events.
Agenda:
Friday, July 10, 2015
14h00: Park at the War memorials lot and meet at RC church (Kateri Tekakwitha) in the old Kahnawake Village
14h20-15h00: Guided tour inside of the church and connected historic buildings:
Shrine of Kateri Tekakwitha, 911 sculpture, Guido Nincheri ceiling frescoes, chapel, church museum inside the old Officers quarters of Fort ST. Louis and a special ironworkers section
15h00-16h00: Visit two of the best art & craft stores:
1. Ross Montour's Okwari Arts [paintings, clothing, crafts, & books],
2. Philip Deering's Otiohkwa-Shenandoah Beads [clothing, beadwork & sewing supplies; snacks & drinks];
16h00-16h30: Guided tour of the riverside park & monuments to the ironworkers lost in the 1907 Quebec Bridge collapse;
16h30-17h30: View one of the community-run schools that Philip Deering has spoken of to the Society:
Indian Way, Karihwano:ron, Step-by-Step, and KSS [the "Survival School"].
17h30 the powwow food and craft concessions will be up and running on Kateri/Powwow Island
19h00 Iroquois Social Dancing will begin and will continue until dark, at least past 21h00.
Please confirm plans before Monday, July 6, 2015 by email or by phone 514-695-2502 in order to co-ordinate.

Please specify the following information:
Your name
Your phone number
Number of persons
Include:
if you need transportation
if you offer to take on people in your vehicle (number of seats available)
if you will travel on your own
<<

Start

<

Prev

1

2 3 4 5 6 7 8 Next > End >>


Page 1 of 8